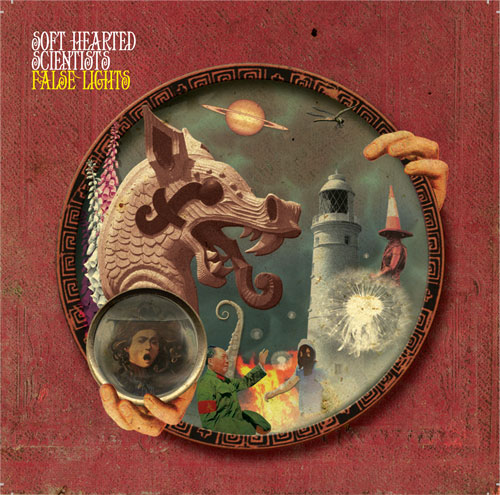 Several positive reviews from those who've warmed to the sonic colours of Soft Hearted Scientists' latest:
"...Infinitely hummable and as welcoming as an old comfy chair, False Lights is saturated with a warmth and intimacy that borders on narcotic." -- Sunrise Ocean Bender
"...tracks feature generous dollops of Beatles/Barrett whimsy, Robyn Hitchockian quirkiness, wacky production embellishments, and Anton Barbeau-styled technicoloured tomfoolery with surreal lyrics involving squids, goldfish, piranhas, Sid Vicious, Nagasaki, the Gestapo, 'Halloween People,' and psychological 'Monsters of The Id.' " -- Shindig magazine, June 2013
"...Songwriter Nathan Hall's lyrics poke fun at modern mores and are at times funny, occasionally beguiling, but always memorable. His deadpan delivery doesn't mask the fact that he actually writes some rather ace and catchy tunes." -- Harmonic Distortion
"...'FALSE LIGHTS' should carry with it a warning from the W.H.O. (World Health Organization) simply because the melodies that the scientists produce attach themselves to your cranium and require surgery to remove (you have been warned!)" -- Box of Dreams
Have your own taste:
> Download "False Lights" from Amazon (UK) || iTunes (UK) || Amazon (US). || iTunes (US)
> Buy "False Lights" from Amazon (UK) || Amazon (US)
Listen to excerpts from each song.